It's been a long time coming, and we are finally able announce the new names of our choirs!
To celebrate 25 years of CCC, we partnered with singers, alumni, and our teachers to submit possible names for the Isabella, Nina, Pinta, and Santa Maria choirs. The names were assembled into two possible slates and voted upon by the public. The new names were announced this past Saturday at our end-of-season watch party, where we heard the magical voices of these singers on the beautiful lawn of Gravity in Franklinton.
It was a long process and included so many of your voices. We could not be happier to announce the new names of our junior choirs!
Isabella is now… Adagio!
Nina is now… Allegretto!
Pinta is now… Vivace!
Santa Maria is now… Presto!
Thank you to Grace Kleismit, Surith Krishna (pictured below), Natalie Esquivel, and Vanessa Gibson for suggesting the winning names; to Jennifer Hambrick, Chase McCants, and Doug Sadler for their service on the Naming Committee; and to the Board of Trustees, Advisory Committee, singers, families, and alumni for their support.
…and if you're wondering about the new shirts, stay tuned!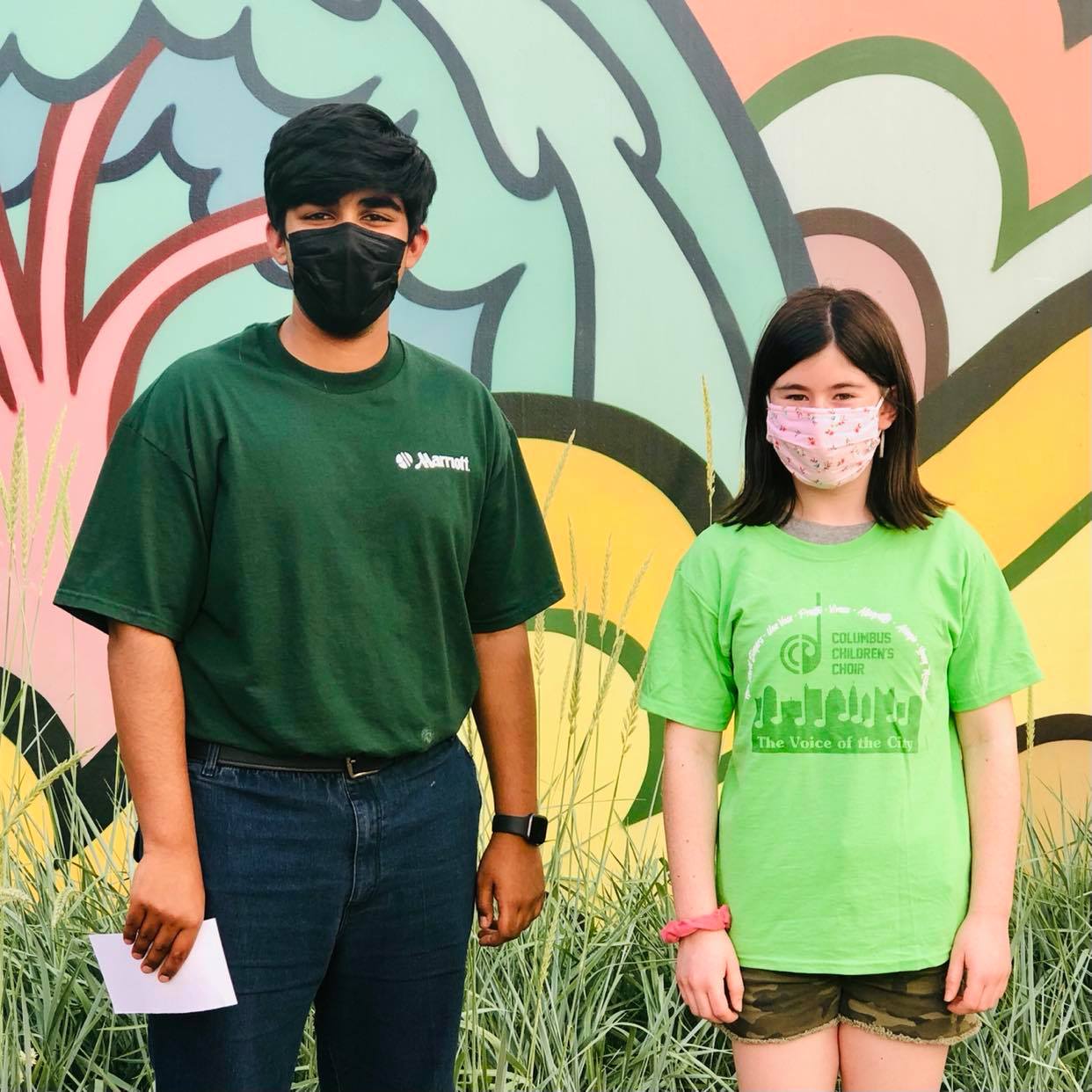 Inspired by what you read today? Just $25 buys a full year's worth of sheet music for our youngest singers. 
Make you gift today
.