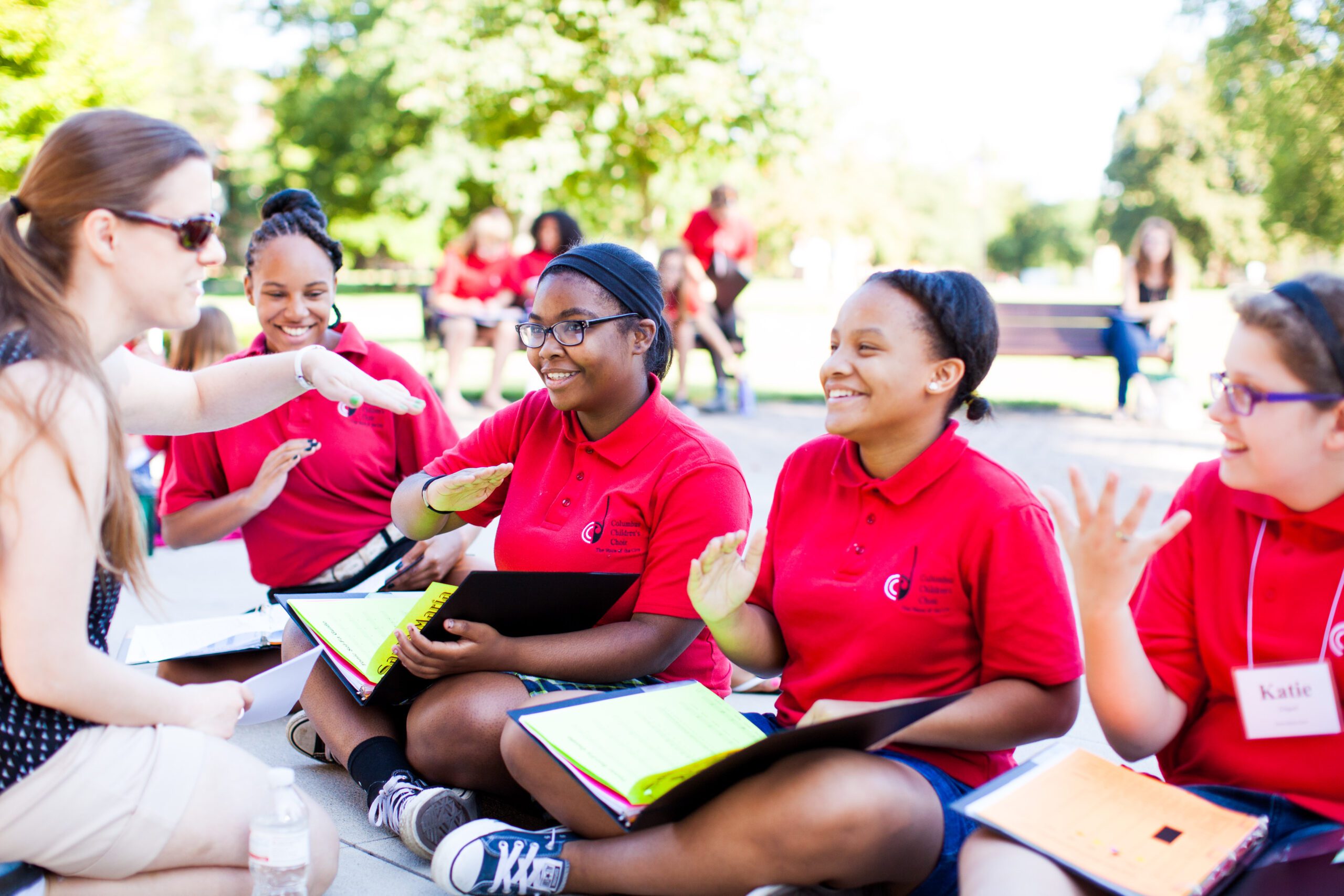 How to Audition for CCC
Posted on
November 7, 2018
Audition is a scary word, but at CCC it's pretty relaxed. You or your singer should not be worried about the process and we are here to walk you through it!
First things first—fill out the new member application at bottom of this page to let us know you are interested. You will be contacted by Tammy Gebara, our Program Manager to set up an audition time. Don't worry about the $15 fee if you are planning to apply for financial aid or you are enrolling a singer in Young Musicians Classes.
Tammy is going to set up an audition time for your singer to meet with one of our directors. She tries to schedule the audition with a director your singer would likely work with, so there will be a familiar face when he or she joins.
On the audition day, don't worry about dressing up or preparing a piece. Don't even worry if your singer doesn't read music yet. Our director is going to work with your son or daughter to asses their skills, experiences, and maturity. They will sing familiar tunes together and take some time to get to know one another. If you want to prepare your singer for the audition, try singing together as a family. It's not necessary, but might make a young singer feel more confident. Parents and guardians are welcome to sit in, but don't be surprised if your singer prefers you wait outside!
Once your singer has auditioned and been accepted into the program, they will be placed into one of our five choirs. Remember that most singers spend multiple years in a choir before advancing to the next one. There are only five choirs and we have singers all the way up to twelfth grade. Tammy will guide you through registration, uniforms, and tuition. If you have more questions, just give us a call at 614.220.5555 or send Tammy an email at tammy@columbuschildrenschoir.org.
It really is that easy to audition for Columbus Children's Choir!
After submitting the form, click here to pay the $15 New Member Application Fee.
Note: Children in Young Musicians I & II are enrolled without an application fee or audition.