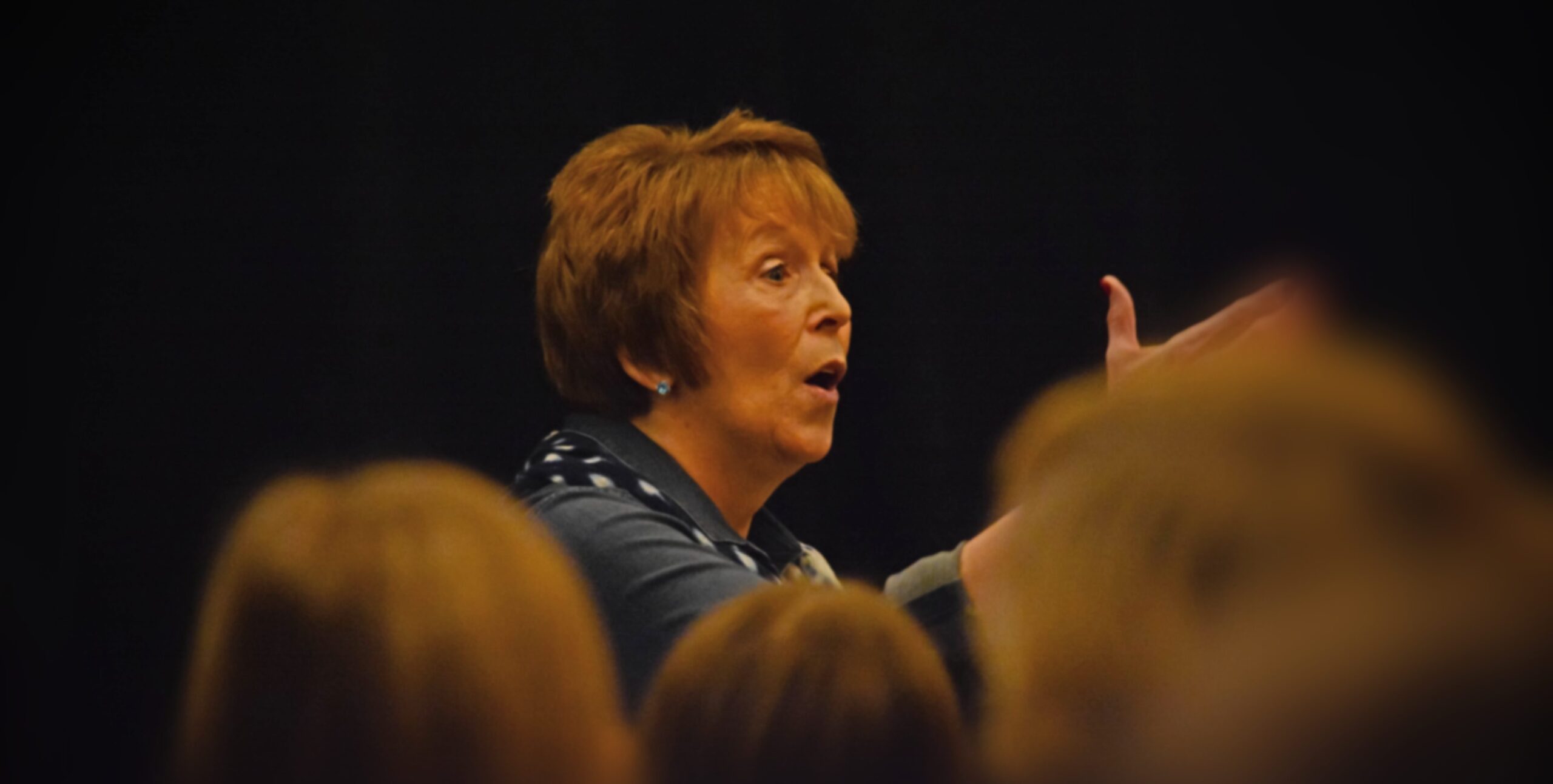 What have we been up to?
October 22, 2020

A different kind of holiday pops
December 1, 2020
"Thanksgiving is a time to give, a time to love, and a time to reflect on the things that matter most in life." – Danielle Duckery
Gratitude is an important quality to have, especially in hard times. As I reflect upon a season that few of us could have imagined, I find myself even more grateful and appreciative of our singers and their families. Your support of and confidence in our organization and your commitment and compassion during these unprecedented times have been overwhelming and greatly appreciated.
Among the many reasons that I have to be thankful, there are some that jump to the forefront. I am thankful for our families who trust us enough to weather the storm of this covid pandemic and the kind and supportive messages that have been received. I am thankful for our singers who are willing to spend yet another hour or two on zoom, and for supporters who have donated money, supplies, and equipment to help keep us safe.
There is no greater gift to me than the willingness of our public and private school choral directors to share and promote the work of Columbus Children's Choir with their singers. We are truly blessed to have teachers as partners and collaborators in our quest to provide a quality choral education to the singers of Central Ohio. We also cannot offer enough thanks to our local grant makers, espeically the Ohio Arts Council, the Greater Columbus Arts Council, and The Columbus Foundation. Lastly, the time, support, and energy that our staff and board devote to keeping Columbus Children's Choir viable cannot go unnoticed. 
Whether on-line or in-person, I am thankful that, as an organization, we have been able to continue to provide our singers, your children, with a quality choral education. I am lucky to have an artistic team that works tirelessly to make every zoom rehearsal both engaging and educational. They have gone above and beyond to share their expertise and ideas with enthusiasm, grace, and humor. Now more than ever, music has a vital role to play in our lives and our directors are determined to create a rehearsal environment where our singers continue to grow and learn. Their dedication to the educational and emotional growth of your singers has been incredible to witness.
I am honored and proud to be the artistic director of an organization where people put the greater good above their own self-interest. Thank you for your support during these confusing, frustrating and unnerving times.
Wishing you a holiday season filled with happiness. May you find peace and comfort in the memories of those loved ones no longer with you and may you always remember to be grateful for all that you have.
Warm wishes for a happy and healthy holiday,

Jeanne Wohlgamuth
Artistic Director
Inspired by what you read today? Just $25 buys a full year's worth of sheet music for our youngest singers. Make your gift today