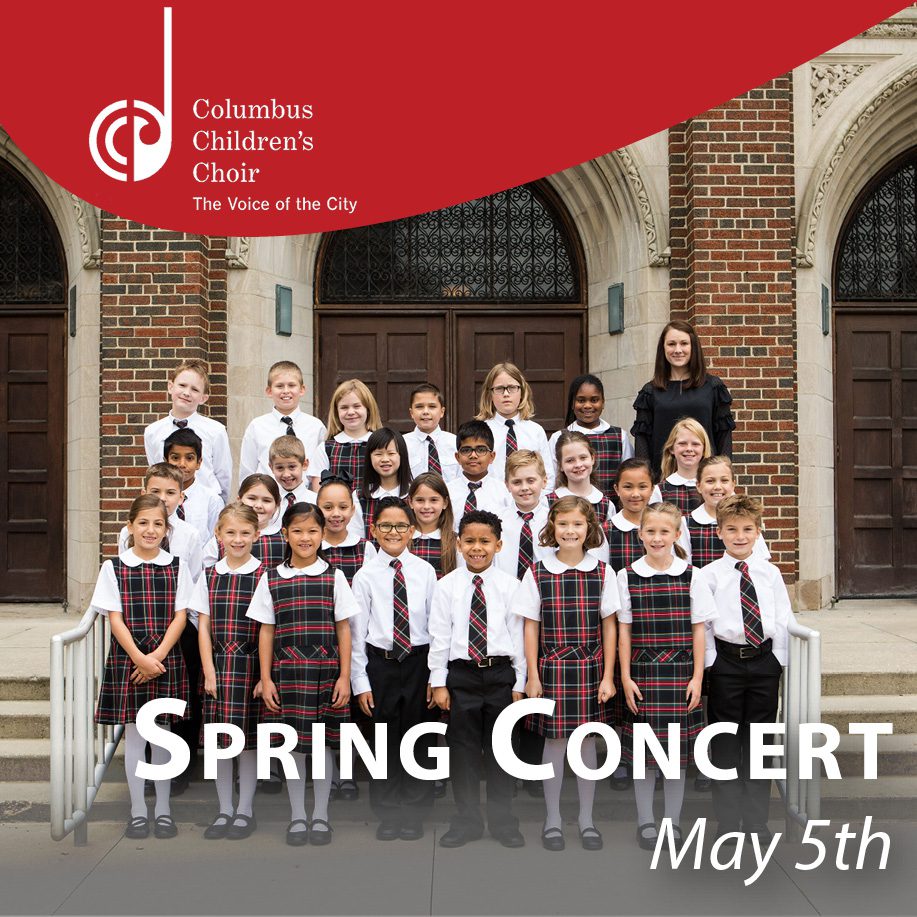 Spring Concert, May 5th
We are gearing up for our Spring Concert this Sunday, 3:30 at Upper Arlington High School! The show features all 5 performing choirs and is the grand finale of a season's worth of hard work. We are so excited to share our music with you!
The Spring Concert is not just a celebration of music – it is a celebration of everything our singers have achieved over the past year. During the Red Jacket Ceremony, we will recognize the hard work of the singers from Santa Maria who will be moving forward to New World Singers next year. During our Senior Recognition, our graduating seniors will be thanked and honored as their time with Columbus Children's Choir comes to an end.
The Spring Concert is a very special event for all of us here at Columbus Children's Choir and we can't wait to share the experience with you!
The Spring Concert will be held at Upper Arlington High School on Sunday, May 5th at 3:30pm. Tickets are available at the door, or by calling 614-220-5555.

$0 – ages 3 & under
$8 – students
$10 – regular admission

Do you have family attending with mobility needs? We can help. Contact kerry@columbuschildrenschoir.org or speak with staff on the day of the event. 
By Carmen Greiner