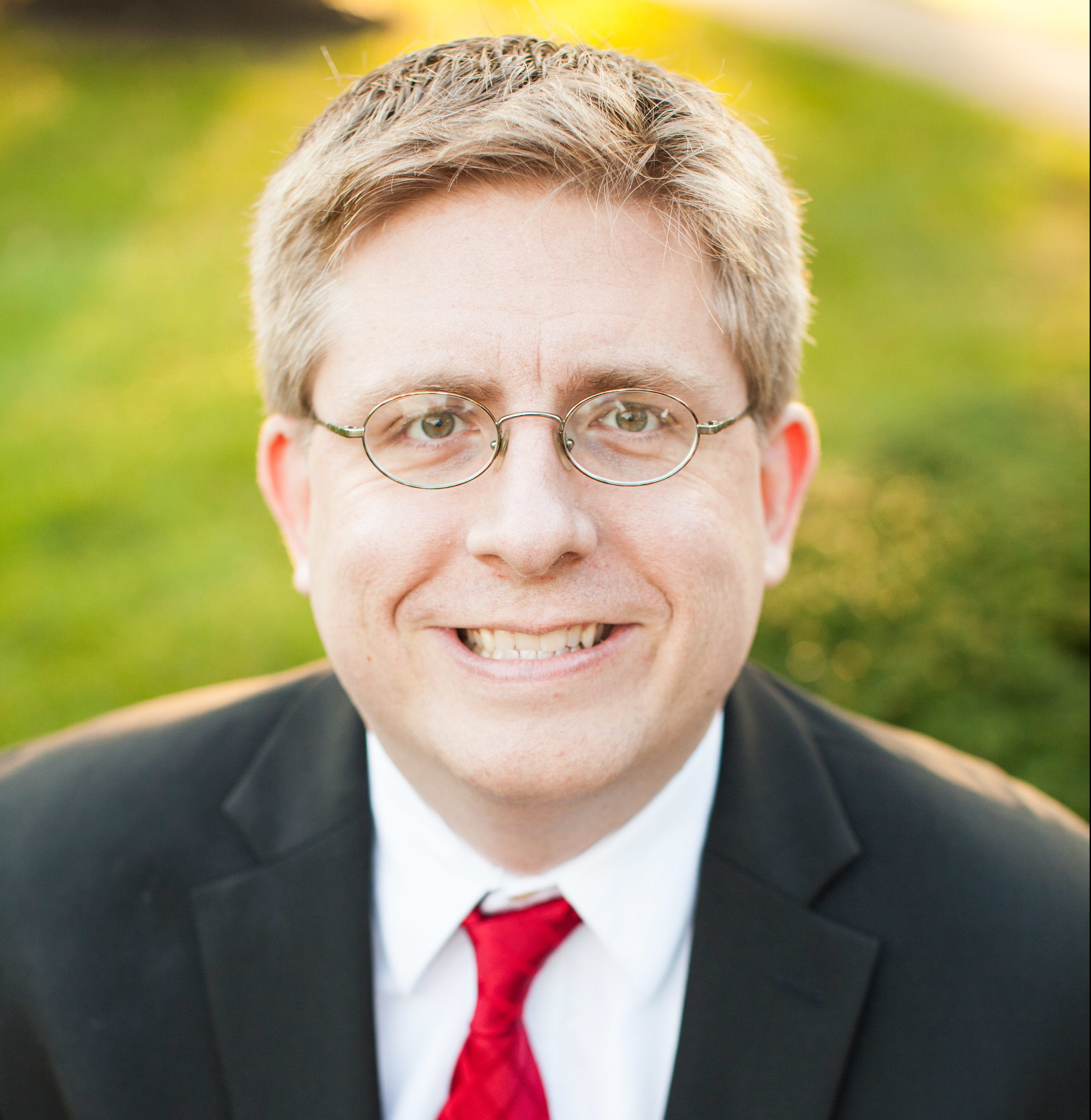 TEACHER SPOTLIGHT, Chad Baker
Posted on
October 1, 2019
Chad Baker is the accompanist for our New World Singers choir! Baker also serves as the Director of Worship & Music at Christ Lutheran Church in Bexley, Ohio. As a faculty member of the Capital University Conservatory of Music his assignments have included teaching organ and class keyboard as well as serving as an accompanist in the vocal area and assisting with weekly Chapel services as University Organist. In addition he also teaches in the Sacred Music program at Trinity Lutheran Seminary. Baker is a 2004 cum laude graduate of Capital University with a bachelor of music degree in keyboard pedagogy with an emphasis in church music.
Whew! Lets get to know Chad a little better.
Q: What is one of your favorite musical memories?
A: Here are 2 that involve my parents: #1 I fondly remember getting to sit beside my mom when I was little while she played piano and hoping one day I'd know how to do that too. When I started taking piano she'd sometimes come and play the duet parts with me. I still love it whenever we get to make music with my mom, singing or playing, or just knowing she's out in the audience. #2 My dad is a retired United Methodist Pastor and every year he was required to attend a big meeting for a week that met in a huge auditorium. At some point I decided I would go with him to his meeting and I got to hear the organ in this big massive auditorium. I loved it!!!! After the meeting was over we went and met the organist and she offered me the chance to play the organ. but I was too scared, however years later on a tour with another choir I had the chance to play that organ as a part of a concert.
Q: How long have you been with CCC? Do you have a favorite CCC memory?
A: 16 years – It's so hard to pick just one – How about top 5 – #1 On one of our early trips to Europe we sang as a part of Mass in the Salzburg Cathedral…the mass was beautiful, but the most exciting part was that after the mass the cathedral's director of music took me up to the balcony and I got to play the main organ in the cathedral, which we didn't use for mass, it was so cool to play in the church where so much of Mozart's music was premiered and to play an instrument that has pieces and parts left from Mozart's time – #2 Getting to perform at the White House during the Christmas Season was amazing! – #3 I'll never forget how much the audience enjoyed our Hungarian folk songs during our concert in Budapest a couple of summers ago. Their smiling faces and their joy at being able to sing along were contagious – #4 On our trip to Paris I had the rare opportunity to sit in the organ loft at Notre Dame during mass and observe their famous organist at work as he improvised the service music and played for the liturgy – #5 – Can't fail to mention getting to perform in Carnegie Hall. To perform on a stage where so many great musicians had stood before was humbling.
Q: What is your favorite food?
A: My all time favorite food is my mom's homemade Macaroni & Cheese – can never get enough of it – and no one does it quite like my mom.
Q: What is your favorite holiday and why?
A: I love Thanksgiving – not just the food (but that's important…my favorite Thanksgiving food is stuffing btw) – We always have a big meal with our extended family that we don't see vey often, and we also have a tradition of decorating my Mom and Dad's house for Christmas the Friday after Thanksgiving – it's a weekend full of family time we don't get enough of, especially during the school year.
Q: What is your favorite hobby (what do you do for fun?)
A: Fun?!?!?! what's that? – I do consider music to be fun…and I have a lot of musical adventures in many forms, but I also love to travel (adventures this year included Boston and Italy…where I got to play the organ in the Vatican) – I love to spend time with my family – I love to eat and dine out – I love to read – I love to learn about history…especially European and Church History.
Q: Is there any "little known fact" about you that you would like to share?
A: hmmm I don't know how little known it is, but I'm left handed…my whole family is left-handed except my mom.
Q: Any dishing on Jeanne that you're brave enough to make public!!
A: You'll have to ask one of us why I call her "grandma" in person…it's a good story😉
Do you or your singer have a special memory of working with Chad Baker you would like to share? Simply send why you love working with Mr. Baker to kerry@columbuschildrenschoir.org and we will print out your message and share it on the bulletin board along with other warm words.
Inspired by what you read today? Just $25 buys a full year's worth of sheet music for our youngest singers. Make you gift today.