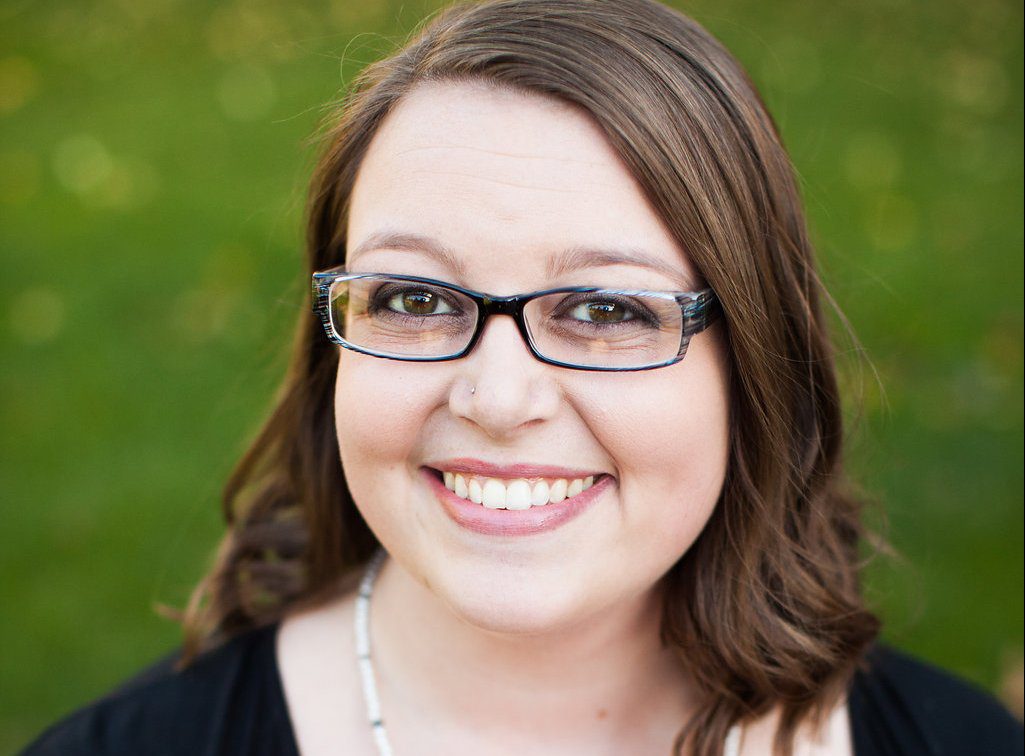 TEACHER SPOTLIGHT, TRACY CONWAY
Posted on
January 10, 2019
Tracy Conway joined our team in 2016 as the teacher of CCC's Music in the House. She excelled in the role, providing music enrichment to children in grades K-3 from the city's near east and near south sides in an after school setting at Central Community House. When veteran CCC director, Jayne Wenner retired the following year, Ms. Conway was the obvious choice to continue Ms. Wenner's legacy as Nina choir director. This year, Ms. Conway is also acting as Interim Director of the Middle School Honors Choir in an already busy schedule. Ms. Conway teaches drumming for CCC's Summer Singers camps (registration opens in late January), and elementary music for grades PK-5 at Oakland Park Traditional School in Columbus City Schools. She graduated from Capital University with a degree in music education in 2012, completed her master's studies with Kodály emphasis in 2018, and is a member of the Organization of American Kodály Educators (OAKE). Ms. Conway currently sings in the alto section of the Capital University Choral Union and has performed with Capital University's Chapel Choir and the LancasterChorale.
Whew! Let's get to know Tracy a little better.
Q: What's your favorite food?
A: Tacos.
Q: Do you have a most memorable musical experience?
A: My first favorite musical memory is actually going to the ballet and symphony with my Grandaddy as a child. I grew up in Tennessee and we had season tickets to the Nashville Ballet. My Grandaddy and I never missed a Nutcracker (sometimes we'd go twice!). I loved getting dressed up and going to see them perform.
My adult favorite musical memory is from when my choir got to go on tour to South Africa. In Soweto we had the opportunity to perform at a community church. We sang a song in their native language as our opener and it was earth shatteringly wonderful. The audience sprang to life and was so overwhelmingly joyous that they joined us. I will never forget that moment because it really solidified in me that music makes a community strong and that even across the world music can bring us together.
Q: What do you do when you aren't teaching future generations to be musical?
A: I love to sing, and perform with the Capital University Choral Union. I also like to read books (currently re-reading Harry Potter via audible) and also hang out with my husband, daughter and our dog at the park.
Q: What's your favorite holiday and why?
A: My favorite holiday is Thanksgiving because I love to spend time with my family (and eat pumpkin pie). I also think it is a really special time of the year to reflect on how fortunate I am and to find ways to help others in the community.
Q: What is your favorite color?
A: Cerulean Blue
Q: What was your favorite cartoon as a child?
A: Rugrats! Those babies were so silly. Reptaur fan for life!
Q: If you could go anywhere else in the cold month of January, where would you go?
A: I'd be at Disney Land with my family. I would spend every single day there enjoying all the little shops, rides and fun things to do. January would be perfect because it isn't too hot, but in California the sun is [probably] still shining! I haven't taken my daughter, Eliza (2), there yet and I cannot wait to see the joy on her face when we do finally get to go!
Do you or your singer have a special memory of working with Ms. Conway you would like to share? Simply send why you love working with Ms. Conway to kerry@columbuschildrenschoir.org and we will print out your message and share it on the bulletin board along with other warm words.