Jeanne Wohlgamuth, Artistic Director
jeanne@columbuschildrenschoir.org
Celebrated for her artistic vision and top-tier choirs, Jeanne Wohlgamuth is a champion of choral education. Since beginning her tenure as Columbus Children's Choir artistic director in the spring of 2011, Mrs. Wohlgamuth has paved the way for a new and exciting era of the organization. Under her direction the New World Singers received a special invitation to sing with the Vienna Boys Choir in a tour of Austria and Hungary in 2017. She has expanded community engagement efforts to make Columbus Children's Choir a point of pride for our city.
Alongside her work with Columbus Children's Choir, Mrs. Wohlgamuth is the fine arts department chair and director of choirs at Dublin Jerome High School, the vocal affairs chair for the Ohio Music Education Association, and a recipient of countless awards including the Community Champion Award presented by the Dublin Chamber of Commerce.
Mrs. Wohlgamuth is a fervent advocate for higher education. She has served as an adjunct professor in the master's of music education program at the Kodály Institute at Capital University and taught undergraduate choral methods. She has presented workshops on developing sight-reading in the choral rehearsal, and middle school choral techniques and repertoire for the Midwest Kodály Music Educator's Conference, The Ohio State University, Capital University, Columbus City Schools, the Tri-City Kodály Music Educators, and the Ohio Music Educators Association state professional conference.
Mrs. Wohlgamuth currently serves as vocal affairs chair for the Ohio Music Education Association and is the secondary choral advisor for the Organization of American Kodály Educators. She has served as the national children's choir coordinator and secretary for the Organization of American Kodály Educators and treasurer for the Tri-City Kodály Music Educators as well as creative events chair for the Ohio Music Education Association.
Mrs. Wohlgamuth is the recipient of the Teacher of the Year award at Dublin Jerome High School, Karrer Middle School, Wright Elementary, and Bowen Elementary. She was also honored with the Golden Shamrock Award for Excellence in Education from Dublin.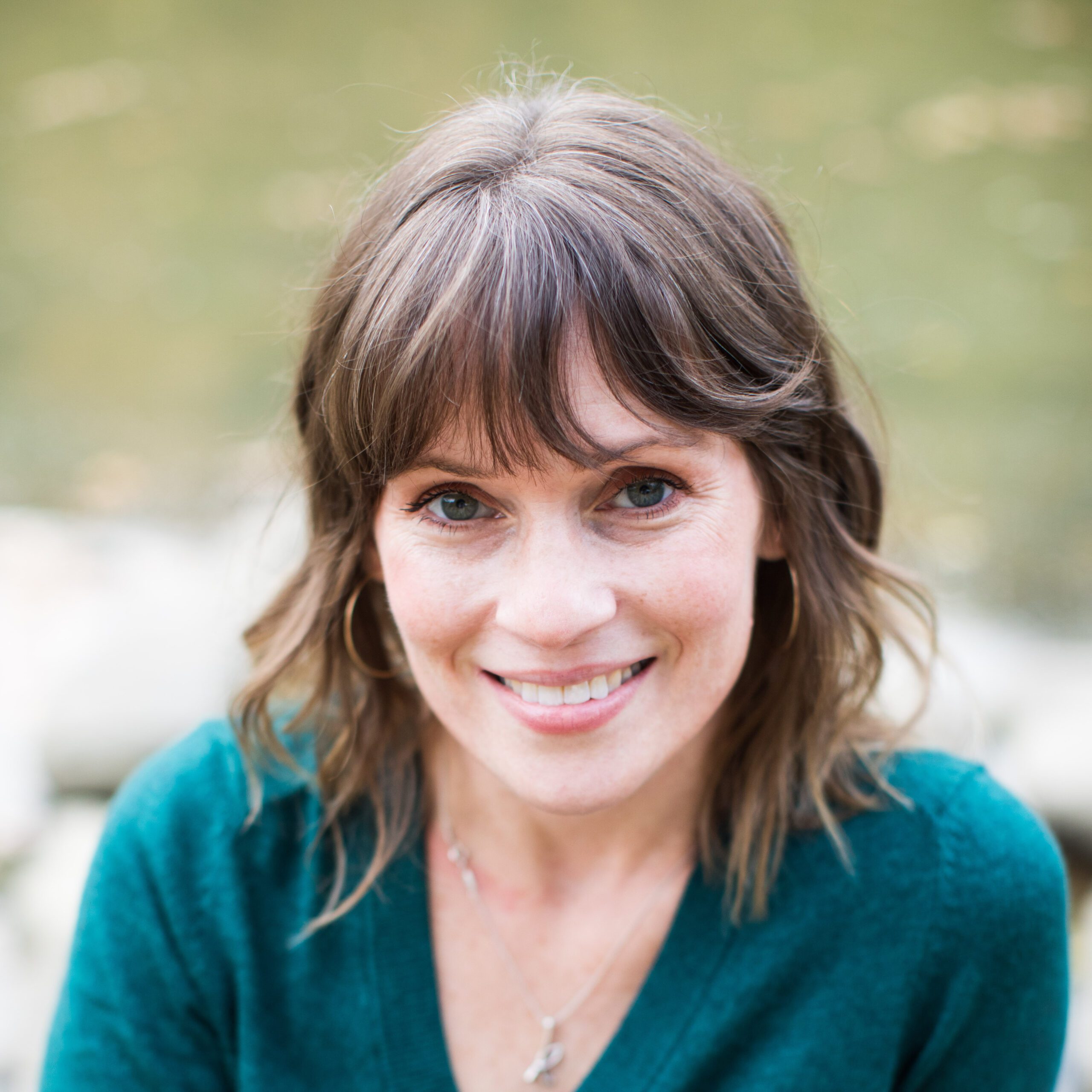 Kerry Haberkern, Managing Director
kerry@columbuschildrenschoir.org
Dr. Kerry Haberkern's work with Columbus Children's Choir brings her full circle to the music and theatre education programs she enjoyed while growing up in Columbus, Ohio. As an active performer, educator, and administrator, she is devoted to reaching new audiences. Dr. Haberkern is the faculty instructor of bassoon at Otterbein University and second bassoonist for the Central Ohio Symphony Orchestra. She has held positions with the Niagara Symphony Orchestra and the Baton Rouge Symphony Orchestra, and frequently performs with local ensembles. In 2013, she earned the doctor of musical arts degree from The Ohio State University, where her research focused on bassoon pedagogy. Dr. Haberkern also served as a facilitator for the university's Center for the Advancement of Teaching, where she worked with artists to translate their skills into tools for the classroom. She was a resident artist of the Music and Sound Program at the Banff Centre for the Arts, and holds degrees from the Louisiana State University and the Glenn Gould School of the Royal Conservatory in Toronto, Canada, as well as The Ohio State University.
Tammy Gebara, Program Manager
tammy@columbuschildrenschoir.org
Tammy has been involved with Columbus Children's Choir since 2007. Tammy volunteered regularly and served as a choir manager for several of the choirs when her daughters were in the program. Now, as Program Manager, Tammy is a passionate advocate of the program's mission and vision. Tammy is also a life-long educator with over 25 years teaching experience. She holds a Bachelor of Science in Elementary Education from Baylor University, a Master of Education in Teaching from the University of Texas at Arlington, and a PhD in Psychological Perspectives in Education from The Ohio State University.
Dameon Jones, Presto Director
dameon@columbuschildrenschoir.org
Dameon D. Jones is a respected performer, singer and music educator for over 14 years, who is dedicated to the growth of students and their craft. With a Bachelor of Music from Ohio Wesleyan University and Master of Music in Education with Kodály emphasis from Capital University, Jones currently serves as the music teacher at Hopewell Elementary in Dublin, Ohio.
Prior to his role at Hopewell Elementary, Jones worked at Thomas Worthington High School as director of Choral Activities. During his time at Thomas Worthington his students had a number of exceptional experiences, which include performing different masterworks such as Mozart Regina Coeli and Schubert Mass in G with the Thomas Worthington Chamber Orchestra. The choirs have also performed with the Singing Men of Ohio, The Alliance Choir, and the Ohio Wesleyan University Chamber Choir. The Thomas Worthington Women's Chorale has also performed for the OMEA Columbus Professional Development Conference in February of 2018.
When not performing or teaching, Dameon enjoys spending time with his wife, Dr. Heather Bowen-Jones, an optometrist and daughters Avery and Brynn.
Molly Rule, Adagio & Vivace Director
molly@columbuschildrenschoir.org
Molly McCorkle Rule received her Bachelor of Music in Vocal Performance and Music Education and Master of Music in Music Education with Kodály emphasis from Capital University. She completed a portion of her master's degree at The Kodály Institute in Hungary.  Growing up in central Ohio, she was part of all-state choirs, bands, and a trombonist with the Columbus Youth Symphony. She taught music for several years at Fairfield Elementary School in Pickerington, where she was chosen Teacher of the Year for 04-05. She has also taught early childhood music classes for WeJoySing. In 2013, Molly was selected as a soprano to sing under the direction of John Rutter for the Music In Worship Festival Chorus at the American Choral Directors' Association National Conference. Currently, she teaches at The Ohio State University School of Music, preschool music classes at the Hilltop Lutheran Church, and cares for her three young children. She hosts the Columbus Symphony's Link Up concerts each spring andhas also hosted a Young People's Concert with the symphony. She is a member of the Organization of American Kodaly Educators and the American Choral Directors' Association, where she served on the Children's Honor Choir team for several years.
Jessica Zelenack, Allegretto Director
jessica@columbuschildrenschoir.org
Rachel, Young Musicians Director
rachecl@columbuschildrenschoir.org
Rachel Fox teaches PreK-5 General Music at North Union Elementary in Richwood, Ohio. She graduated from Capital University in 2012 with a degree in Vocal Music Education and then again in 2017 with Masters in Music Education with Kodaly Emphasis. In addition to teaching, she sings with the Choral Union at Capital University. Rachel is so excited to be back at CCC with the Young Musicians!
Chad Baker, Accompanist
Chad Baker currently serves as the Director of Worship & Music at Christ Lutheran Church in Bexley, Ohio. As a faculty member of the Capital University Conservatory of Music his assignments have included teaching organ and class keyboard as well as serving as an accompanist in the vocal area and assisting with weekly Chapel services as University Organist. In addition he also teaches in the Sacred Music program at Trinity Lutheran Seminary. Baker is a 2004 cum laude graduate of Capital University with a bachelor of music degree in keyboard pedagogy with an emphasis in church music. Chad accompanies CCC's New World Singers.
Angela Harter Cover, Accompanist
Angela Harter Cover received her Bachelor of Music in Music Education from Bowling Green State University, Master of Music in Keyboard Pedagogy and Performance from the University of Miami, Florida and Master of Arts in Educational Administration from The Ohio State University. Angela studied at the Interlochen Center for the Arts for five summers and then returned to work in the concert office for three years. She has taught music courses at the University of Miami, Miami-Dade College, and elementary music in the Miami-Dade County Public Schools, while maintaining a private piano studio. For 18 years, she served as a piano adjudicator for solo, duet and concerto events in the Florida Federation of Music Clubs. Angela has accompanied throughout the Miami area, the United States Collegiate Choir European Concert Tour, and for the Ohio Music Educators Association Convention. She is a member of the Executive Board of Directors for Ohio Music Teachers Association-Central East District, the Finance Committee, and the 2023 State Conference Planning Committee. Angela lives in Powell, Ohio with her husband and two children. She accompanies the Adagio, Allegretto, Vivace, and Presto choirs.