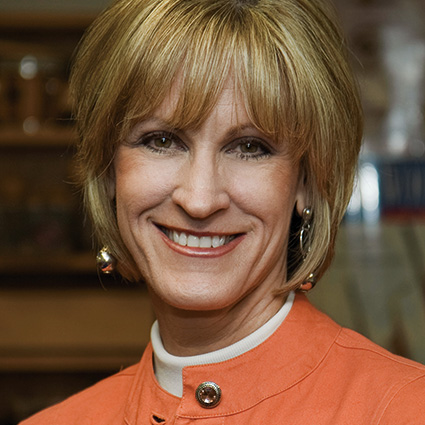 Middle School Choral Festival with Cristi Cary Miller
Columbus Children's Choir presents Cristi Cary Miller as guest clinician for the 10th Annual Children's Choral Festival on April 20, 2024! The festival is a full day workshop led by Miller. This workshop is for middle school singers with treble/unchanged voices. The day culminates in a student concert showcasing what the singers learned.
Event Details
Choir Workshop (grades 6-8) led by Cristi Cary Miller
Saturday, April 20th, 8am-5pm
Licking Heights High School, Pataskala
4pm final concert
Student registration fee – $80 (EARLYBIRD2024 for 15% OFF before December 1st)
Fee includes instruction, sheet music, lunch, snacks, t-shirt, concert admission
About Cristi

Cristi Miller is highly regarded across the United States as a master teacher, conductor and composer. After graduating from Oklahoma State University, she began her teaching career instructing grades 7-12. She eventually moved to the Putnam City School system in 1989 where she worked in the elementary classroom for 21 years. During her time at Putnam City, she was the co-director of the Putnam City Honor Choir. This chorus was highly regarded in their area, winning many honors at festivals and competitions.
In 2008, Cristi became a National Board Certified Teacher and in 2010, Mrs. Miller became a part of the Fine Arts Staff at Heritage Hall Schools in the Oklahoma City area where she teaches middle school music. Many of her students have received All-State honors through her leadership and her choirs have maintained superior ratings at statewide contests. Mrs. Miller's honors include Putnam City Teacher of the Year, Putnam City "Excellent Educator" Award, Putnam City PTA Teacher of the Year and OMEA Exemplary Teacher. In addition, in 2014 she will be inducted into the OMEA Hall of Fame.
Cristi has served as the Elementary Representative on the Oklahoma Choral Directors Association Board of Directors as well as the Elementary Vice President and President for the Oklahoma Music Educators Association. Along with her educational responsibilities, Mrs. Miller authors and co-authors a column for a national music magazine entitled Music Express! and was a contributing writer for the Macmillan McGraw-Hill music textbook series, Spotlight on Music. In addition, she served as the consulting editor for Little Schoolhouse book series, Christopher Kazoo and Bongo Boo. Mrs. Miller is frequently in demand as a clinician and director across the United States and Canada. She has numerous choral pieces and books in publication through the Hal Leonard Corporation and has also been the recipient of several ASCAP awards for her music. Cristi and her husband, Rick, live in Oklahoma City.
For Teachers
Invite your students to participate in this incredible opportunity! Parents will fill out an online registration and make payment directly to CCC. You won't have to manage cash or paper. We will even supply you and your singers rehearsal tracks!
All you need to do is send the registration link to families so they can register and pay for the event. We recommend sending home this printable take-home invite, which includes the registration link. Please contact the office if your school intends to pay for your students' registrations, or for any other questions including inquiries about group rates.
For Parents

Whether you have reached this page because your child's teacher is bringing a group of singers, or you are sending your child independently, we are excited you found us! To register your child, use the register button below. You will be able to pay for the event or enter your school's coupon code if they have arranged a group rate. (EARLYBIRD2024 for 15% OFF before December 1st)
COVID-19
CCC adheres to all local mandates and best practice precautions to stop the spread of COVID-19. Because COVID-19 is a dynamic situation, we are unable to predict what if any protocols will be required or appropriate.